To Sleep in a Sea of Stars
by Christopher Paolini
Nettle & Bone
by T. Kingfisher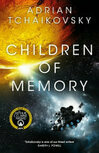 Children of Memory
by Adrian Tchaikovsky
Fairy Tale
by Stephen King
Brief Answers to the Big Questions
by Stephen Hawking
A Prayer for the Crown-Shy
by Becky Chambers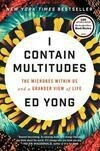 I Contain Multitudes: The Microbes Within Us and a Grander View of Life
by Ed Yong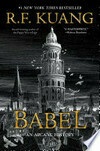 Babel
by R. F. Kuang
Age of Myth
by Michael J. Sullivan
Nolyn
by Michael J. Sullivan
Farilane
by Michael J Sullivan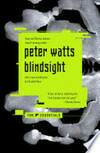 Blindsight
by Peter Watts
Assassin's Quest (The Illustrated Edition)
by Robin Hobb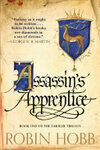 Assassin's Apprentice (The Illustrated Edition)
by Robin Hobb
Fevered Star
by Rebecca Roanhorse
The Invisible Life of Addie LaRue Sneak Peek
by V. E. Schwab
A Master of Djinn
by P. Djèlí Clark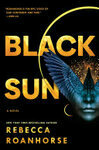 Black Sun
by Rebecca Roanhorse
Light From Uncommon Stars
by Ryka Aoki
Greenwood
by Michael Christie
A Museum of Early American Tools
by Eric Sloane
City of Stairs
by Robert Jackson Bennett
Leviathan Falls
by James S. A. Corey
Bewilderment: A Novel
by Richard Powers
Half a War
by Joe Abercrombie
Half a War
by Joe Abercrombie
The Eye of the World
by Robert Jordan
Piranesi
by Susanna Clarke
The Eye of the World (The Wheel of Time, #1)
by Robert Jordan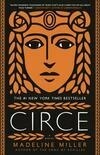 Circe
by Madeline Miller
The Ministry for the Future
by Kim Stanley Robinson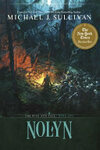 Nolyn
by Michael J. Sullivan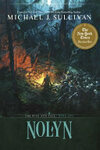 Nolyn
by Michael J. Sullivan

Take Control of Untangling Connections
by Glenn Fleishman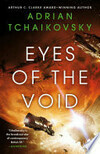 Eyes of the Void
by Adrian Tchaikovsky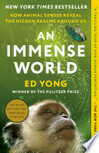 An Immense World
by Ed Yong
The Liar's Dictionary
by Eley Williams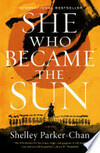 She Who Became the Sun
by Shelley Parker-Chan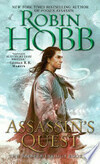 Assassin's Quest
by Robin Hobb
Assassin's Apprentice
by Robin Hobb
The Strange Case of the Alchemist's Daughter
by Theodora Goss
City of Blades
by Robert Jackson Bennett
Nolyn
by Michael J. Sullivan
Half the World (Shattered Sea, Book 2)
by Joe Abercrombie
Half a King
by Joe Abercrombie
Harrow the Ninth (The Locked Tomb Trilogy, 2)
by Tamsyn Muir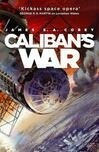 Caliban's War (The Expanse, #2)
by James S.A. Corey

Shards of Earth (The Final Architects, #1)
by Adrian Tchaikovsky

Halting State (Halting State, #1)
by Charles Stross

Judas Unchained (Commonwealth Saga, #2)
by Peter F. Hamilton

Reamde
by Neal Stephenson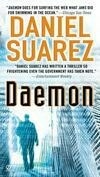 Daemon (Daemon, #1)
by Daniel Suarez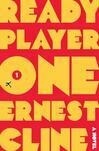 Ready Player One (Ready Player One, #1)
by Ernest Cline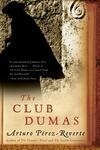 The Club Dumas
by Arturo Pérez-Reverte

The Name of the Rose
by Umberto Eco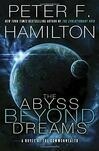 The Abyss Beyond Dreams
by Peter F. Hamilton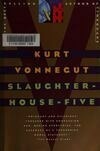 Slaughterhouse-Five
by Kurt Vonnegut Jr.

Snow Crash
by Neal Stephenson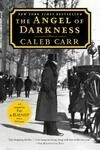 The Angel of Darkness (Dr. Laszlo Kreizler, #2)
by Caleb Carr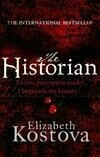 The Historian
by Elizabeth Kostova
Fall of Giants (The Century Trilogy, #1)
by Ken Follett

Chaos: Making a New Science
by James Gleick

A Brief History of Time
by Stephen Hawking
The Elegant Universe: Superstrings, Hidden Dimensions, and the Quest for the Ultimate Theory
by Brian Greene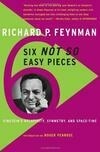 Six Not-So-Easy Pieces: Einstein's Relativity, Symmetry, and Space-Time
by Richard P. Feynman

What If? Serious Scientific Answers to Absurd Hypothetical Questions
by Randall Munroe
Imperium: A Novel of Ancient Rome (Cicero, #1)
by Robert Harris
The First Man in Rome (Masters of Rome, #1)
by Colleen McCullough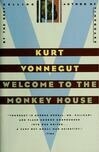 Welcome to the Monkey House
by Kurt Vonnegut Jr.
2312
by Kim Stanley Robinson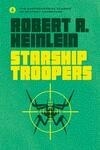 Starship Troopers
by Robert A. Heinlein

Fahrenheit 451
by Ray Bradbury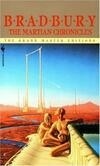 The Martian Chronicles
by Ray Bradbury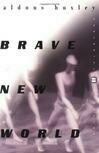 Brave New World
by Aldous Huxley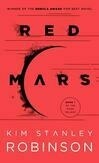 Red Mars (Mars Trilogy, #1)
by Kim Stanley Robinson
Cryptonomicon
by Neal Stephenson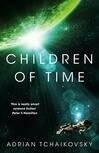 Children of Time (Children of Time, #1)
by Adrian Tchaikovsky
A Canticle for Leibowitz (St. Leibowitz, #1)
by Walter M. Miller Jr.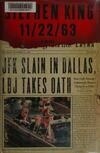 11/22/63
by Stephen King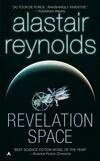 Revelation Space (Revelation Space, #1)
by Alastair Reynolds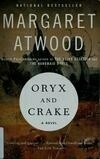 Oryx and Crake (MaddAddam, #1)
by Margaret Atwood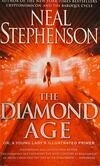 The Diamond Age: Or, a Young Lady's Illustrated Primer
by Neal Stephenson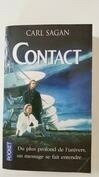 Contact
by Carl Sagan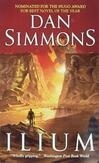 Ilium (Ilium, #1)
by Dan Simmons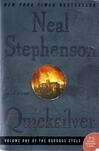 Quicksilver (The Baroque Cycle, #1)
by Neal Stephenson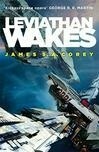 Leviathan Wakes (The Expanse, #1)
by James S.A. Corey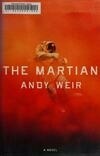 The Martian
by Andy Weir
The Hobbit, or There and Back Again
by J.R.R. Tolkien
The Two Towers (The Lord of the Rings, #2)
by J.R.R. Tolkien

Anathem
by Neal Stephenson
World War Z: An Oral History of the Zombie War
by Max Brooks
The Algebraist
by Iain M. Banks

The Year of the Flood (MaddAddam, #2)
by Margaret Atwood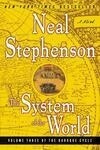 The System of the World (The Baroque Cycle, #3)
by Neal Stephenson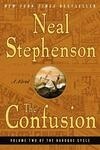 The Confusion (The Baroque Cycle, #2)
by Neal Stephenson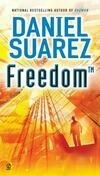 Freedom™ (Daemon, #2)
by Daniel Suarez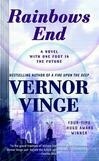 Rainbows End
by Vernor Vinge
Annihilation (Southern Reach, #1)
by Jeff VanderMeer
All Clear (All Clear, #2)
by Connie Willis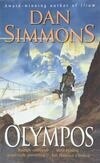 Olympos (Ilium, #2)
by Dan Simmons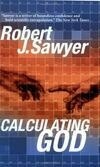 Calculating God
by Robert J. Sawyer
Abaddon's Gate (The Expanse, #3)
by James S.A. Corey

River of Gods (India 2047, #1)
by Ian McDonald
Evolution
by Stephen Baxter
Darwin's Children (Darwin's Radio #2)
by Greg Bear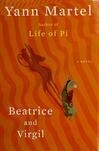 Beatrice and Virgil
by Yann Martel

Authority (Southern Reach, #2)
by Jeff VanderMeer
Kill Decision
by Daniel Suarez

Dust (Silo, #3)
by Hugh Howey

The Book Thief
by Markus Zusak
Animal Farm
by George Orwell
Memoirs of a Geisha
by Arthur Golden

Girl with a Pearl Earring
by Tracy Chevalier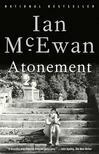 Atonement
by Ian McEwan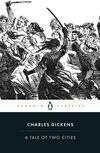 A Tale of Two Cities
by Charles Dickens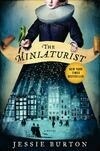 The Miniaturist
by Jessie Burton
Cold Mountain
by Charles Frazier
Winter of the World (The Century Trilogy #2)
by Ken Follett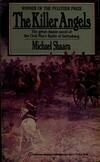 The Killer Angels (The Civil War Trilogy, #2)
by Michael Shaara
The Grapes of Wrath
by John Steinbeck
The Count of Monte Cristo
by Alexandre Dumas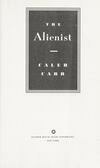 The Alienist (Dr. Laszlo Kreizler, #1)
by Caleb Carr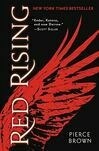 Red Rising (Red Rising Saga, #1)
by Pierce Brown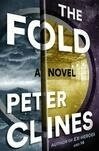 The Fold (Threshold, #2)
by Peter Clines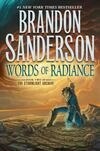 Words of Radiance (The Stormlight Archive, #2)
by Brandon Sanderson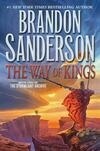 The Way of Kings (The Stormlight Archive, #1)
by Brandon Sanderson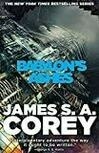 Babylon's Ashes (The Expanse, #6)
by James S.A. Corey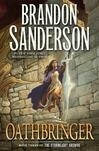 Oathbringer (The Stormlight Archive, #3)
by Brandon Sanderson

Riverwalking: Reflections on Moving Water
by Kathleen Dean Moore

Hell Divers (Hell Divers #1)
by Nicholas Sansbury Smith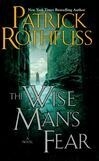 The Wise Man's Fear (The Kingkiller Chronicle, #2)
by Patrick Rothfuss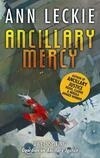 Ancillary Mercy (Imperial Radch, #3)
by Ann Leckie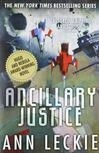 Ancillary Justice (Imperial Radch, #1)
by Ann Leckie
Artemis
by Andy Weir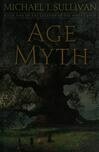 Age of Myth (The Legends of the First Empire, #1)
by Michael J. Sullivan
Iron Gold (Red Rising Saga, #4)
by Pierce Brown
Age of Swords (The Legends of the First Empire, #2)
by Michael J. Sullivan

Age of War (The Legends of the First Empire, #3)
by Michael J. Sullivan
Theft of Swords (The Riyria Revelations, #1-2)
by Michael J. Sullivan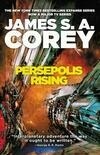 Persepolis Rising (The Expanse, #7)
by James S.A. Corey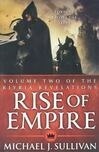 Rise of Empire (The Riyria Revelations, #3-4)
by Michael J. Sullivan
Tiamat's Wrath (The Expanse, #8)
by James S.A. Corey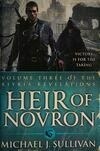 Heir of Novron (The Riyria Revelations, #5-6)
by Michael J. Sullivan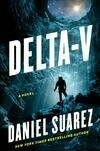 Delta-V
by Daniel Suarez
Artificial Condition (The Murderbot Diaries, #2)
by Martha Wells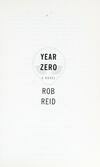 Year Zero
by Rob Reid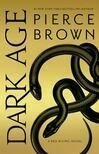 Dark Age (Red Rising Saga, #5)
by Pierce Brown

Age of Legend (The Legends of the First Empire, #4)
by Michael J. Sullivan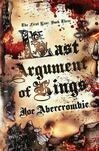 Last Argument of Kings (The First Law, #3)
by Joe Abercrombie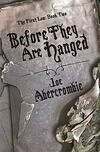 Before They Are Hanged (The First Law, #2)
by Joe Abercrombie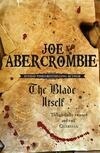 The Blade Itself (The First Law, #1)
by Joe Abercrombie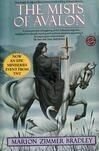 The Mists of Avalon (Avalon, #1)
by Marion Zimmer Bradley
The Light Brigade
by Kameron Hurley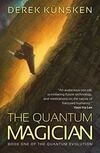 The Quantum Magician (The Quantum Evolution, #1)
by Derek Künsken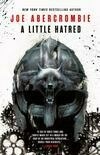 A Little Hatred (The Age of Madness, #1)
by Joe Abercrombie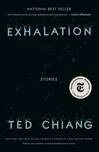 Exhalation
by Ted Chiang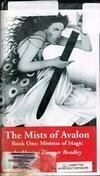 The King Stag (The Mists of Avalon, #3)
by Marion Zimmer Bradley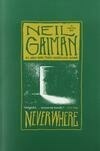 Neverwhere (London Below, #1)
by Neil Gaiman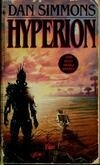 Hyperion
by Dan Simmons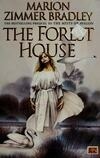 The Forest House (Avalon, #2)
by Marion Zimmer Bradley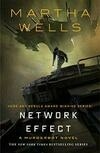 Network Effect (The Murderbot Diaries, #5)
by Martha Wells

The Republic of Thieves (Gentleman Bastard, #3)
by Scott Lynch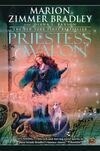 Priestess of Avalon (Avalon, #4)
by Marion Zimmer Bradley
Gideon the Ninth (The Locked Tomb, #1)
by Tamsyn Muir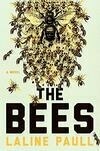 The Bees
by Laline Paull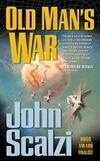 Old Man's War (Old Man's War, #1)
by John Scalzi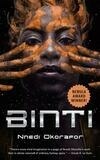 Binti (Binti, #1)
by Nnedi Okorafor
Best Served Cold
by Joe Abercrombie
Catching Fire (The Hunger Games, #2)
by Suzanne Collins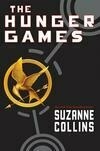 The Hunger Games (The Hunger Games, #1)
by Suzanne Collins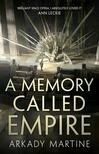 A Memory Called Empire (Teixcalaan #1)
by Arkady Martine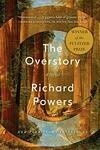 The Overstory
by Richard Powers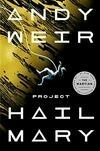 Project Hail Mary
by Andy Weir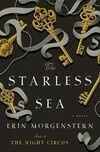 The Starless Sea
by Erin Morgenstern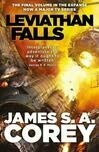 Leviathan Falls (The Expanse #9)
by James S.A. Corey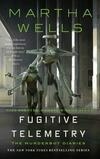 Fugitive Telemetry (The Murderbot Diaries, #6)
by Martha Wells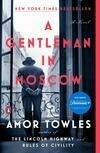 A Gentleman in Moscow
by Amor Towles